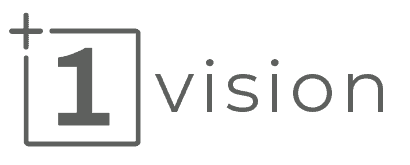 Jesus was willing to leave the ninety-nine for the one because every story matters to Him. It is our desire to partner with Jesus and grow the Kingdom of God one prayer at a time, one invite at a time, one sacrifice at a time, and, ultimately, one person at a time.
Every Story Matters!


Securing the future home of Trace Church
In 12 months, our lease will be up at the Mark Dabling location. If we have to renew our lease, it will go up by nearly 60%. Even though it is good to have this option, we do not believe this is the best way to steward these Kingdom dollars.
Over the next two years, we need to save an additional $2.3 million to add to our existing $1.2 million we currently have in savings. With a total of $3.5 million, we will be positioned for a $10 million project.
With these monies, we plan to build and/or renovate a 750-1000 seat worship center that will position Trace Church for future growth. As a part of our new church home, we will create a bigger lobby designed for connection and community, as well as excellent and engaging environments for Trace Kids and Trace Students.
We are not investing in brick and mortar. We are investing in future breakthroughs, transformed lives, and eternal destinations being changed. Now, more than ever, we need to invest in greater levels of Kingdom impact. The trends of the Church in America are in decline. But OUR story is representing something different. Trace is among less than 2% of churches in America that are larger now than they were before COVID. God is using Trace Church to change the trends!
Why not us…why not now?!
Let's do something significant!
Frequently Asked Questions
What is the goal with the Plus One Vision?
Our goal with the Plus One Vision is to save $10 million for the purpose of buying a permanent home for Trace Church. This new building will need to be a minimum of 40k square feet in size, have adequate parking, big enough space for our worship center, and plenty of room for Trace Kids space. With nearly 1000 people coming to Trace Church each weekend, we want to make sure we're extending every opportunity and removing obstacles to continue to get people to Jesus. Having adequate space for everyone to worship with us and for our kids to be invested in is extremely important. This Plus One Vision will help us do that well!
What happened to the Seeds Offering funds?
The funds saved during our Seeds Offering have not been touched. From the time we started our Seeds Offering until now, we have saved $1.2 million which will go toward the Plus One Vision and help us become that much more prepared when the opportunity comes for us to purchase our new permanent home. Currently, the money saved from our Seeds Offering is being invested, with respect to protecting the principle, so that we can save that much more when the opportunity comes our way. 
What happened with the Chapel Hills location after the Seeds Offering was collected?
At the beginning of our search, the Chapel Hills location looked promising but after doing our due diligence, we realized that this location would be far too expensive to update and build on to. Parking was a major issue and so was the expense needed to add the worship center. With all things considered, this purchase would have cost us almost twice the amount of what we were originally anticipating making it a poor decision to follow through on. 
What are we looking for in a new building?
Ideally, we would want a big warehouse with open space that would not need a ton of renovations. It is easier to build up from nothing than it is to tear down and then build on top of that. We are also looking for a space that would allow us to partner with another organization to use the building during the dead daytime hours that would help offset some of the costs of our mortgage so that we could use that money saved to pour into ministry efforts. This building would need to be at least 40k square feet in size with adequate parking to host our guest well on Sunday mornings. As far as location goes, we are looking for space located south of Interquest, along the I-25 corridor for ease of access, and around the Garden of the Gods road area. Obviously, we will consider all options but this is ideal. 
Why is Commitment Sunday (March 12th) so important?
On Sunday, March 12th, we will be collecting commitment cards (hopefully from every single person at Trace!) because the lender we're working with will actually use those commitment cards in their loan analysis to put us in a better position to buy our permanent home. Without these commitment cards, we won't have nearly enough buying power to take advantage of the best opportunity for a new building when it comes our way.
For more information about giving to our Plus One Vision, please check out the following message.